Getting To and Parking at the Symposium
BioScience Research Collaborative Building, Rice University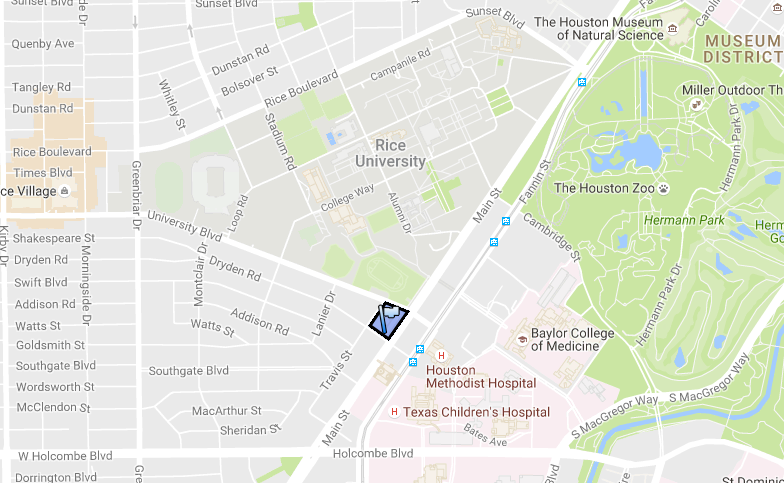 Parking
The BRC has a three-level underground garage. The rate for the BRC Garage is $1 per 12 minutes, $11 daily maximum.
**There is an option to select and pre-purchase validated parking during conference registration — This option is at a reduced rate of $7.50 daily.
Pre-purchased validated parking can be purchased during conference registration up until Feb. 3.
**If you are a guest staying at the Best Western Plaza Hotel and Suites there is complimentary parking and is only a short walk from the BRC.
Rice University Shuttle (Students,Staff and Faculty)
METRORail Red Line 
Can take the METRORail Red Line to Dryden/TMC stop. The rail runs every 6 minutes during weekdays from 3:35 AM to 7:47 PM. After 7:47 the metro runs every 12 minutes until midnight.
The Dryden/TMC stop is right across the street from the BRC. The fare is $1.25 per ride. Exact change required if paying cash or a ticket can be purchased in advance by credit card and sent to your smartphone.